Expert opinion, Roundtable
What the infrastructure investors say (part one)...
In a roundtable sponsored by international law firm Paul Hastings, nine major debt and equity investors debate key issues affecting the now and future of the infrastructure market. Part one discusses asset pricing, fees, brownfield versus greenfield, the battle between banks and institutional lenders in the medium-term project debt space, and alternative debt and equity strategies.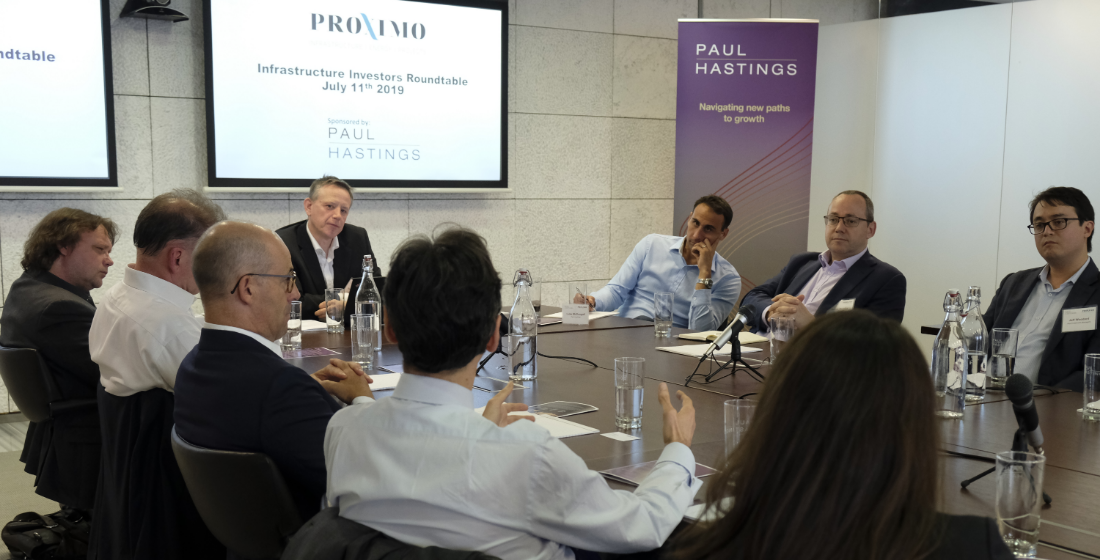 Become a Member today
Proximo is unlike other project finance business intelligence websites. We don't have subscribers, we have members
Our membership approach helps companies foster new business partnerships through industry leading events, whilst simultaneously keeping them abreast of changes across the market landscape via digital platforms.
Join the growing Proximo community today
30-DAY TRIAL
SPEAK TO US