Move over cable guy: US fibre takes off
in
Telecoms & communications
US governments are starting to get serious about encouraging digital infrastructure development. But fibre-to-the-home investors face a very different market structure – and different risk-reward balance – than in Europe.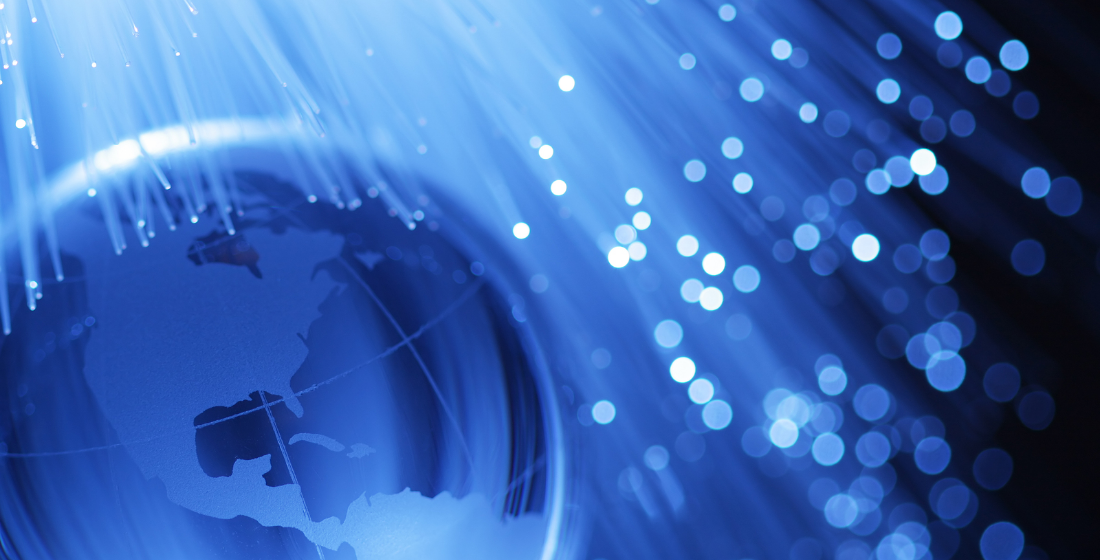 In Europe, fibre has emerged as an established infrastructure asset class, thanks to a combination of investor enthusiasm, consumer demand and proactive governments. In the US, the market has evolved a little differently, though consumer demand is just as buoyant, and US fibre operators enjoy if anything a wider spread of financing options.
SiFi finds favour in Fullerton
The $75 million equity investment in a last-mile fibre network in a Californian city by a European infrastructure fund highlights some of the opportunities on offer in the US market. The US has lagged behind Europe in attracting investments of this nature – so has the European model got anything to offer developers in the US?
On 8 April, the Smart City Infrastructure Fund announced its first investment, in a network developed by SiFi Networks in the city of Fullerton. The fund was created in November 2018 by Dutch pension fund APG and Whitehelm Capital, which was formed in 2014 from the merger of Australian infrastructure fund managers Access Capital and Challenger. TradeRisks acted as financial adviser to SiFi and arranged the equity investment.
SiFi, which is based in the UK, brands its networks FiberCity, and has been putting proposals to US municipalities for new networks. Fullerton would be the first and largest privately-financed network that SiFi has developed. It is looking for profitable niches in markets that the larger telecoms firms have overlooked. SiFi says that sustainable fibre networks will be based on giving consumers and government access to relevant services.
The US keeps things private
Fibre-to-the-home (FTTH) in Europe enjoys strong government support, whether through supportive tax and regulatory frameworks or through PPP concessions, particularly in rural areas. In the US, government is a much less significant presence. The private sector, largely left to its own devices, tend to concentrate on areas where the returns can support privately funded network. Typically, this will include the more affluent and populous areas, notes Gourav Choudhary, a director at TradeRisks.
In March 2010, the US Federal Communications Commission released a National Broadband Plan which included a target of 100 million Americans having access to broadband of 100 megabits per second (Mb/s) by 2020. It suggested reallocating some existing funds towards this goal, and assumed that the proceeds of wireless spectrum auction might be put towards these goals, but essentially limited its role to letting the private sector get on with meeting the target.
The FCC now notes, in its eighth progress report, that 80% of the US population is now served by networks capable of providing that 100Mb/s speed, but that take-up has been pretty slow. Most of the progress, said the FCC, had been down to cable television providers upgrading their networks to DOCSIS 3.0, a specification for the transfer of data over cable networks.
US cable and broadband providers usually both own their infrastructure and provide services, unlike in Europe, where unbundling of infrastructure and services has become more common. In the US deregulation came a little earlier, in the 1980s, with the break-up of AT&T and the emergence of competitive local exchange carriers (CLECs).
The CLECs, cable companies and the local successors to AT&T competed by building and upgrading infrastructure. The emergence of mobile telephony, and a wave of bankruptcies among the CLECs, led to renewed consolidation in US telecoms, and AT&T, an indirect successor, reestablishing much of its dominance.
Local presence, neutral posture
But the public sector has realised the benefits that widespread access to broadband could offer to local economies. As long ago as 2010, Google promised to install fibre networks in selected, usually top-tier cities, and eventually signed agreements with 34, though it paused development in 2016 in the face of poor subscriber numbers. With Google and large incumbents like AT&T and Verizon concentrating on top-tier markets, SiFi has found local governments receptive to its pitch.
Google promised to operate as a combined internet service provider and operator, and found itself competing fiercely with the incumbents. SiFi, whether by heeding the lesson of Google Fiber, or by reference to its UK roots, bills itself as a neutral infrastructure owner. It makes capacity available to internet service providers, which in turn provide connectivity to homes and businesses.
This approach has some huge advantages, lowering, though not eliminating, the potential for the arrival of competing infrastructure, and requiring less investment in sales and marketing to consumers. It also makes investor due diligence a little more straightforward, though the success of any investment in a local fibre network is still dependent on consumer uptake.
"In this case, the ISPs are the offtakers," notes Kyle Rosevear, a director at TradeRisks. Rosevear notes that the development risk profile of an FTTH network differs from typical infrastructure asset. "Unlike an asset such as a power station, FTTH networks don't need to reach full completion before being switched on. You can start connecting consumers in stages as it is rolled out, considerably derisking the development and has potential for wider investor interest."
An agreement with the host city allows for the installation of fibre along city streets, usually using micro-trenching, which involves minimal disruption to streets by making small cuts close to curbs. This installation technology is relatively proven, as is fibre technology, which has been project financed for over a quarter century.
The Proximo perspective
Overbuild risk, the perennial danger for telecoms infrastructure operators, is the hardest one for investors to mitigate. In Europe governments have promised to minimise the phenomenon of infrastructure competition, with varying degrees of conviction. In the US, cities will need to be convinced that granting exclusivity to infrastructure operators will not choke off competition in services in the long run.
Are governments in the US likely to offer other inducements? Tax subsidies such as abatements or tax-exempt debt allocations have so far not featured in pitches to infrastructure developers. The KentuckyWired PPP, a Macquarie-led concession that would build a state-wide backbone network using utility rights of way, did receive a tax-exempt bond allocation, but is unlikely to be a model for municipal development, and has had a troubled build-out.
But governments are potential customers, if not through formal PPP concessions. The National Broadband Plan wants communities, through anchor institutions, to have access to affordable connections of at least 1 Gb/s. Schools, emergency services, and other municipal services are increasingly likely to need to move large amounts of data around quickly and sign contracts for capacity directly. "These agreements are not there yet," says TradeRisks' Rosevear, "but they will come as smart city initiatives rise in prevalence."
At that point municipal-level fibre assets become a lot more suitable for project financings. Operators will just need to hold off competition from other fibre developers.