Perspective
07 January 2022
Proximo Weekly: Balancing transition
Will LBP be the first of many banks to totally withdraw from fossil fuels lending? And what will that mean for a controlled energy transition?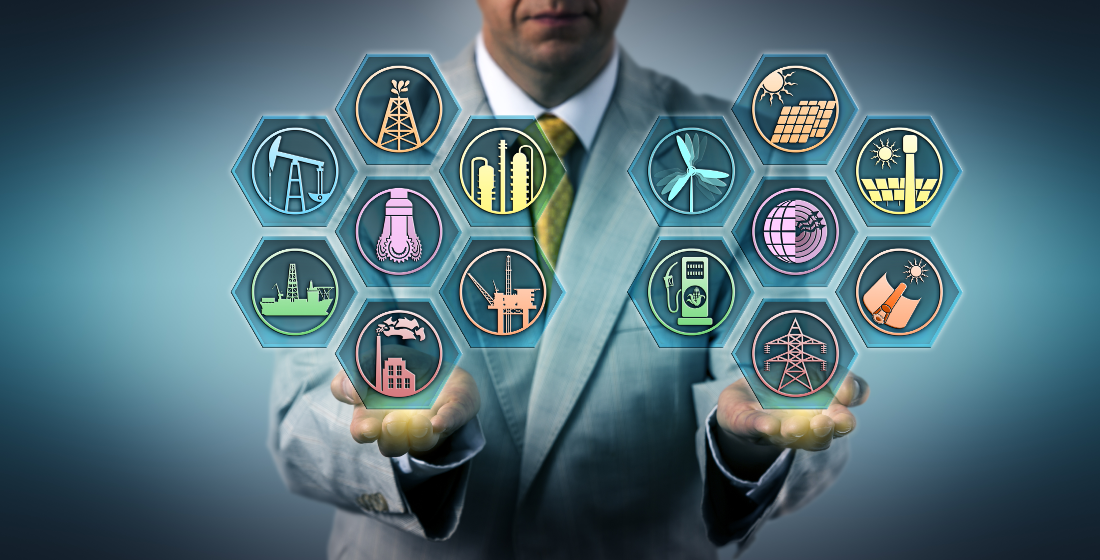 In the wake of COP26, fresh questions have been raised over the retreat by banks from fossil fuel investment and the potential impact this will have on energy company transition and security of energy supply.
La Banque Postale's (LBP) pre-COP26 announcement that it was to exit all fossil fuels lending and manage down its existing involvement to zero by 2030 is the most far-reaching by a bank to date. As the first bank to make such a statement back in October, CEO Philippe Heim situated LBP's approach to the debate over whether the financial sector can actually steer the physical economy to greener paths. There has been concern that banks would ultimately just be a passenger - financing whatever economic activity is brought to fruition - yet Heim appeared confident that decarbonisation cannot be achieved without the engagement of finance and banks.
LBP's statement seems to have spearheaded the shift to green by a collection of banks during and in the aftermath of COP26. Encouraged by the International Energy Agency's Net Zero report in May last year, which argued that if net zero is to be achieved by 2050 then exploration for further fossil fuels should now cease as should the building of new installations for extraction of fossil fuels, many banks have since made individual commitments to transition and net zero. This is alongside and in-tune with the Net Zero Banking Alliance, to which the majority of western banks are now members.
That said, there are still banks that have been increasing fossil fuel financing. Data from the Banking on Climate Chaos 2021 report revealed that Postal Savings Bank of China had the largest increase in fossil fuel investment from $168 million in 2016 to $2.2 billion in 2020, followed closely by Minsheng Bank with the second highest increase from $1.7 billion in 2016 to $10.8 billion in 2020. The figures go some way to explaining China's notable absence from COP26. This divergence in approach to fossil fuel lending is, perhaps in part, symptomatic of lenders being more reluctant to lend to fossil fuel producers in countries where there is a lot of environmental activism as opposed to a controlled economy, where such activism has a limited presence and little influence.
Whilst the disparity between western Europe and China's approach to fossil fuel investment raises concerns over whether or not the net zero target can be achieved, there have been recent reports that climate-focused investors are pushing the six largest US-based banks to scale back financing of new fossil fuel development more quickly. Reuters recently reported that for the six banks concerned - JPMorgan Chase & Co, Bank of America, Wells Fargo & Co, Citigroup Inc, Morgan Stanley and Goldman Sachs - resolutions have been drafted to push for shareholder votes at annual meetings in 2022.
A push to retreat on fossil fuel investment in the US could be all the more likely given that the US Securities and Exchange Commission (SEC) has begun its efforts to update reporting requirements for issuers. SEC is seeking to establish more consistency in the disclosure of comparable and reliable information on climate change. It is likely that the SEC will request explanations of any difference between a company's SEC filings and its ESG report. Such scrutiny on disclosure may lead public companies to expand the scope and detail of their SEC filings which would in turn hugely benefit ESG investors who rely on these public disclosures when making investments.
Russia has oil and gas deeply entrenched in its economy but is still very much aware of the climate crisis and in autumn its government created a number of special cross-ministerial working groups to prepare the economy for the global energy transition. These groups will forecast risks and opportunities for Russia which will feed into an action plan due to be published by the end of the year. Such a plan is hoped to provide reassurance to Russian investors and as such potentially see a shift away from fossil fuel investment, or at least more of a shift towards green investment.
There is an argument for more radical change in the financial sector with those such as Professor Mariana Mazzucato arguing that an overhaul of the sector is necessary, to shift it from serving private profit to public purpose, if net zero is to be achieved. And while the formation of the Glasgow Financial Alliance for Net Zero (GFANZ) at COP26 has made a start, many argue more needs to be done. So far, public banks are the pioneers of green lending, investing nearly as much as all private banks combined in the green economy despite accounting for only 20% of total global banking assets.
If other banks follow in the footsteps of LBP these figures may drastically change. And all the banks that have thus far pledged to reduce fossil fuel investment have subsequently promised a focus on green investment. But a controlled global energy transition is what is required - and this looks nothing like controlled.
Selected news articles from Proximo last week
Alabama launches A-USA Corridor rail initiative
Alabama is set to launch the $231 million A-USA Corridor rail initiative under a public-private partnership, with Norfolk Southern providing funds for over half of the project.
JBIC to finance Russian petrochemical project
The Japan Bank for International Cooperation will finance Russian firm Irkutsk Oil (INK) to construct ethylene and polyethylene production facilities at Ust-Kut of Irkutsk in east Siberia.
Korea allocates 2.2GW in latest solar tender
The South Korean Energy Agency (KEA) has announced the results of its second major solar tender of 2021.
EOIs invited for Saudi medical PPPs
Saudi Arabia's Ministry of Health (MOH), in cooperation with the National Center for Privatization & PPP (NCP), is inviting expressions of interest from developers for the design, build, finance, operate, maintain and transfer of two medical facilities under a PPP model.
Chile tenders new concession of Ruta 68
Chile's Ministry of Public Works has issued a call for bids for the Santiago-Valparaíso-Vina del Mar Road Interconnection Concession project of Ruta 68, with a UF29,147,000 ($1,222 million) budget to modernise and improve the 104km highway.
The Proximo Membership
Join a brand new community of project finance professionals getting unrivalled access to unique analysis, market data and a global portfolio of expert industry events in the energy and infrastructure space. Click here to find out more