Perspective
12 November 2021
Proximo Weekly: FirstEnergy taps infra funds to turn a corner
Blackstone and Brookfield put $3.4 billion into a troubled US utility, demonstrating that no news is too bad for aggressive infrastructure funds.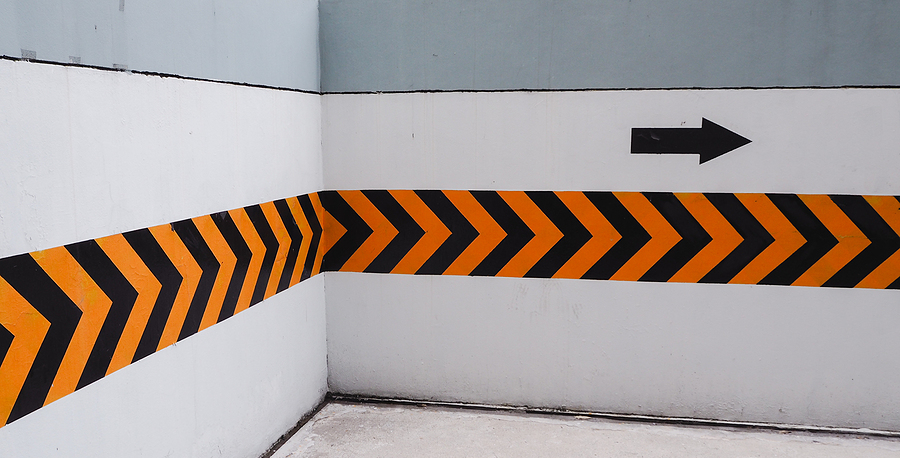 Embattled US utility FirstEnergy was finally able to announce some good news on Sunday. FirstEnergy has spent the last two years dealing with a corruption scandal and a cut in its credit rating to below investment grade. But on 7 November it said it had raised $3.4 billion in new equity from a pair of infrastructure funds.
US utilities – most of them in better financial and regulatory health than FirstEnergy – are facing huge investments in generation and transmission infrastructure linked to the demands of decarbonisation. This transaction suggests that the wall of infrastructure equity will be a reliable source of funding for that transition.
The two investments are taking place at different points in FirstEnergy's capital structure. The first is an injection of $1 billion of equity by Blackstone Infrastructure Partners at a price of $39.08 per share. The deal gives Blackstone control of a little under 5% of FirstEnergy and a seat on the utility's board of directors. It took place at about market levels – to be exact the five-day volume-weighted average price of FirstEnergy's common shares at the end of the last working day before the deal was agreed. JP Morgan advised on the equity placement, while Jones Day was legal adviser to FirstEnergy and Latham & Watkins advised Blackstone.
Big proceeds and big ambitions
The second deal is larger and potentially more influential. Brookfield Super-Core Infrastructure Partners is paying $2.4 billion for a 19.9% stake in FirstEnergy Transmission, the holding company for 24,000 miles of transmission lines. Citigroup and JP Morgan were financial advisers to FirstEnergy on the sale, and Skadden was legal adviser to Brookfield.
The deal was not a surprise – FirstEnergy has been looking to sell the stake since about August – and the price tag was only a little under market rumour's $2.5 billion, which is still impressive. As FirstEnergy notes, the sale values the transmission business at 40x the last twelve months' earnings. The transmission business is somewhat isolated from its corporate parent's woes and is regulated by the Federal Energy Regulatory Commission rather than the state-level regulators for the utility operations. But such a high valuation against such an unpromising backdrop is a perfect illustration of how hot the market for stable infrastructure assets continues to be.
The proceeds will allow FirstEnergy to do two things: shore up its fragile balance sheet and invest a little more in sustainable infrastructure. The utility will now increase its capital investment plan by $2.2 billion to $17 billion in total investment by the end of 2025. It might even have a chance of increasing its credit rating back above investment grade.
The last 16 months have been difficult for FirstEnergy. In July 2020 the US Department of Justice announced that it was charging the speaker of the Ohio House of Representatives with racketeering for accepting bribes from the company. A year later, the US Attorney for the Southern District of Ohio levied a $230 million criminal fine against FirstEnergy and signed a deferred prosecution agreement.
The illegal contributions were designed to influence the 2019 passage of a bill – HB6 – that funnelled $1 billion in subsidies towards two FirstEnergy-owned nuclear plants, additional subsidies to a pair of co-operative-owned coal plants, and reduced renewables portfolio and energy efficiency standards. The bill attracted bitter criticism from consumer groups and renewables developers.
FirstEnergy probably felt that getting the bill passed was a matter of survival. It had already threatened to close down the two nuclear plants that were to attract the subsidies – the 908MW Davis-Besse and 1,268MW Perry – and the dismal economics of coal and nuclear generation had already forced FirstEnergy Solutions – its unregulated generation subsidiary – into bankruptcy in 2018.
Rebuilding before and after a scandal
By February 2020 FirstEnergy Solutions had emerged from bankruptcy under separate ownership as Energy Harbor. Given that FirstEnergy had already sold a 1,615MW portfolio of gas and hydro capacity to LS Power for $825 million in 2017, it was by then much less burdened by legacy generating capacity. But the July 2020 uncovering of the bribery case led to the firing of three top managers, including CEO Chuck Jones, and threatened wider liquidity issues.
The corruption scandal potentially invalidated the representations and warranties that FirstEnergy provided to its corporate lenders, and potentially gave them the ability to accelerate its credit facilities. The lenders did eventually provide waivers and amend those credit facilities, but the potential for further corruption scandals in one subsidiary to contaminate other businesses led to a restructuring of those facilities.
So some of the hard work of balance sheet repair has already taken place, with FirstEnergy distributing its liquidity facilities between a larger group of subsidiaries. Whereas the old structure had a $2.5 billion facility at the disposal of the corporate parent and the utility operations, and a $1 billion facility for the transmission business, the new structure has six different groups of obligors.
So FirstEnergy corporate and the holding company for the transmission assets have access to $1 billion between them, the transmission operating companies have $850 million, the Ohio utilities $800 million, the Pennsylvania utilities $950 million, the New Jersey utilities $500 million, and the West Virginia and Maryland operations $400 million.
These utility businesses are operating for the most part in a power pool – PJM – where gas increasingly sets power prices, and capacity is relatively plentiful. If the two infrastructure funds have gauged the market correctly, they may have bought into a strong franchise at a low ebb. And FirstEnergy's decarbonisation promises are fairly modest, as befits a utility operating in states where coal interests are still strong.
The Proximo perspective
Its targets include being carbon neutral by 2050, and a 30% emissions reduction by 2030. It plans to own "at least 50MW" of solar capacity in West Virginia and to "thoughtfully explore a transition away" from its coal fleet in that state. Meanwhile it is also promising to implement a host of new compliance functions and settle regulatory proceedings – some routine, some less so – at the state level.
If it can turn its culture and carbon footprint round, the two funds will deserve some of the credit coming FirstEnergy's way. Where once infrastructure funds might have been on the prowl for entire utilities, or become potential buyers of generating assets, they now emerge as minority partners in transitioning businesses, almost like activist investors with longer investment horizons. With funds hoping for diversification but looking to put large amounts of capital to work, they could crop up more frequently alongside utilities.
Selected news articles from Proximo last week
NORTH AMERICA
MDOT to pay additional $45m to Beltway consultants
The Maryland Department of Transportation (MDOT) has determined that the consulting engineering team for the $6 billion Beltway/Interstate-270 Express Lanes plan will receive an additional $45 million to help finalise environmental documents and advance the project toward financial close.
EUROPE
Rolls-Royce raises funding for Small Modular Reactors
Following an equity raise, Rolls-Royce has established the Rolls-Royce Small Modular Reactor (SMR) business to deliver the next generation of low cost nuclear power technology.
ASIA-PACIFIC
AIIB joins financing for Sirdarya CCTG power project
The Asian Infrastructure Investment Bank has approved a $100 million loan to ACWA Power Sirdarya to support the construction of the Sirdarya 1,500MW Combined Cycle Gas Turbines Power Project in Uzbekistan.
MIDDLE EAST & AFRICA
The Saudi Water Partnership Company (SWPC) is inviting expressions of interest (EOI) for the development of three new independent sewage treatment plants (ISTP) in Saudi Arabia.
SOUTH AMERICA
USPPs finance new buses for TranMilenio concessions
Scania, Natixis, and Bonus have completed $126 million of US Private Placements (USPP) to finance 3 concessions for the supply of clean transportation solutions to Bogota's public transportation authority TransMilenio, in Colombia.
The Proximo Membership
Join a brand new community of project finance professionals getting unrivalled access to unique analysis, market data and a global portfolio of expert industry events in the energy and infrastructure space. Click here to find out more