Proximo Weekly: European fibre continues to deliver
In:
Digital Infrastructure
The solid flow of European FTTH deals in 2020 looks set to be repeated in 2021. And according to a new report from Proximo Research, the demand for data shows no sign of slowing, with the global data gap between developed and emerging markets potentially set to widen.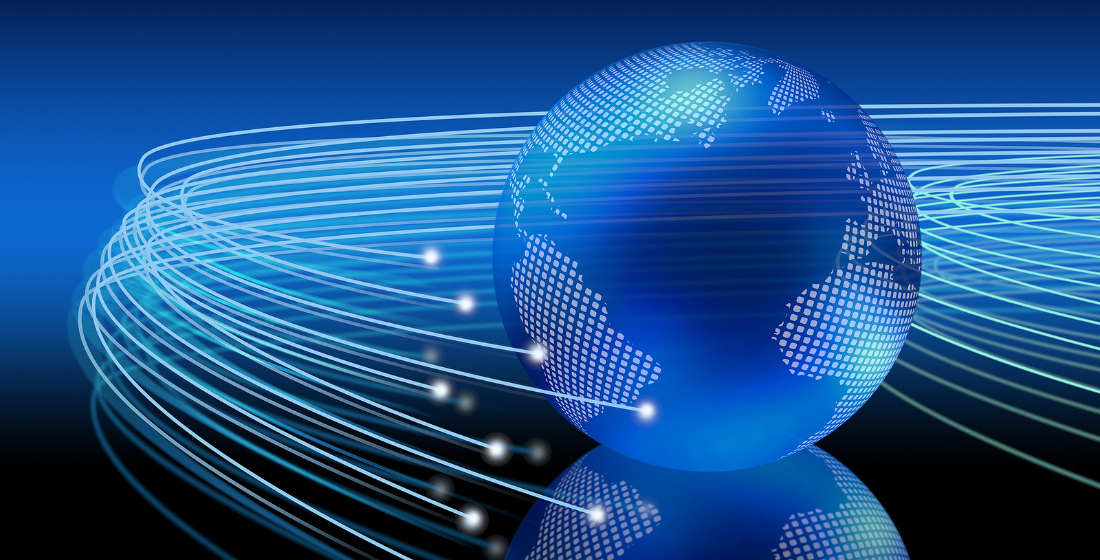 Some sectors may still be reeling from the blow by Covid-19, but one market has thrived. The European fibre market is bubbling with new project loan opportunities, with more than €2.2 billion of debt syndications very recently closed, nearing close, or expected to be out to market in the very near term.
For example, in Spain, Onivia (a joint venture between Macquarie, Aberdeen Standard Investments and Daiwa) and MasMovil have closed syndication on €500 million-plus of project debt for Project Niners – an FTTH network acquisition facility. And in France – the major source of FTTH project finance deals in 2020 – the market continues to deliver significant volume.
France leads deal flow
XpFibre's (previously SFR FTTH) €500 million five-year expansion debt package backing its fibre-to-the-home (FTTH) rollout is hotly expected to reach the market. The deal will complement the €1.9 billion financing XpFibre raised in 2019 and is being led by BNP Paribas, Credit Agricole, RBC and Societe Generale.
TDF also recently signed a syndicated €300 million acquisition and capex facility in May to support the growth of its French telecoms infrastructure and build on its portfolio of almost 8,500 towers and more than 10,450 rooftop sites. With 730,000 fibre plugs built or under construction, alongside four data centres, TDF remains a massive player in the French fibre game.
It is not surprising then that rumours that TDF might divest some of its fibre assets have attracted a lot of FTTH investor attention, with interested buyers likely to include names such as Vauban Infrastructure Partners and Antin, along with French telecoms operators like Orange, Altitude Infra and Eurofiber.
Regardless of whether TDF goes through with the sale of its fibre assets, the huge liquidity in the French market and lack of eligible targets has triggered sky-high valuations. Offers to TDF valuing the group at 14x Ebitda were deemed too low, with TDF's shareholders after almost €6 billion – an 18x Ebitda valuation.
Another French fibre acquisition facility – up to €1.2 billion of syndicated stapled debt to support the purchase of a 50% stake in Orange Concessions by Caisse des Depots, CNP Assurances and EDF Invest – is underway. Societe Generale is financial advisor on the package and underwriters appointed to date are BNP Paribas, Credit Agricole and Natixis.
Part of France's success is down to national support. France's national plan for broadband access – 'Plan France Très Haut Débit' – is unique in Europe, with the ambition to get FTTH everywhere, and to at least 80% of homes by 2022. The French regulator jettisoned the laboured tactic of encouraging competition (which increases the risk of overbuild), instead encouraging monopoly with firm regulation.
In cases where competition was encouraged, such as the European Commission's conditioning of XpFibre's takeover of Covage with the sale of Covage's 25 FTTH and FTTO networks, strong regulation ensures that the competition is to the primary benefit of local and international consumers and customers in France.
European FTTH coverage still patchy
Some EU countries are way ahead of others when it comes to FTTH coverage – a fact clearly illustrated in Decoding digital infrastructure finance (click on the link to request a copy), a survey and data-based report recently released by Proximo Research. While Spain had reached 80% coverage in 2019 and France had 44%, the UK was behind on only 18%. Part of this is down to the lack of centralisation in the fragmented UK fibre system, and a lack of coordination between the public and private sectors.
The UK's market-driven strategy, in its focus on competition, risks an oversaturation on urban fibre deals that widen the perceived risk of overbuilding. At the same time, low-density rural areas remain commercially unattractive, demanding a higher capex and risking lower potential revenues. The result of such urban-rural disparity risks widespread unevenness in UK coverage, despite the surge in interest from developers, lenders and consumers alike.
Geographic regulation and market anomalies aside, Proximo Research's report finds that media (75%) and social media (68%) will be the main drivers fuelling the demand for data and bandwidth in the future. Spurred on by the pandemic, the shift away from one-way methods of media consumption is driving a greater inclination to pay for FTTH networks, including in non-urban areas with higher delivery costs (see report for more detail). Hammered home by the past year's shift to online learning, working, and socialising, FTTH is no longer a 'nice to have' but a 'need to have', with an increasing necessity for digital infrastructure improvement to match technological development (see report).
Digital infrastructure, including fibre networks and data centres, is also essential in accommodating and complementing global 5G rollout – the growing demand for 5G in the US, the UK and Europe is matched by that for FTTH and data centre infrastructure (see report).
But 5G infrastructure remains heavily centred in the developed markets, with 5G investment opportunities in emerging markets receiving comparatively low support: 14% in Asia Pacific, 12% in Latin America, and just 2% in both Africa and in the Middle East. The existing digital infrastructure in the developed world gives it an immediate advantage for further investment over developing regions, and risks widening the already-present digital inequality gap (see report).
And yet, the demand for data in Africa alone is set to grow exponentially, by eight times over in the next five years. Despite the focus on developed markets, developing markets present an emerging opportunity for digital infrastructure investment, with current demand far outstripping capacity (see report).
Selected news articles from Proximo last week
NORTH AMERICA
The Metro Flood Diversion Authority (MFDA) has selected the Red River Valley Alliance consortium for the 30-year design, build, finance, operate and maintain PPP project to provide reliable, permanent flood protection for the Fargo-Moorhead (FM) metro area on the North Dakota and Minnesota border
EUROPE
Ireland's Department of the Environment, Climate and Communications has opened a consultation on the design and implementation of the country's second onshore Renewable Electricity Support Scheme (RESS 2) auction.
ASIA-PACIFIC
On 14 June Vietnam's Quang Tri provincial People's Committee submitted the Cam Lo-Lao Bao expressway PPP project proposal to Prime Minister Pham Minh Chinh for approval.
MIDDLE EAST & AFRICA
Belgium's Besix, Hitachi Zosen Inova and their partners have reached financial close on the $1.2 billion public-private partnership deal to build a 200MW waste-to-energy plant in Dubai.
LATIN AMERICA
JP Morgan is arranging a debt package to back Dutch fund APG and Celeo Redes' acquisition of Chilean energy firm Colbun's transmission business.
The Proximo Membership
Join a brand new community of project finance professionals getting unrivalled access to unique analysis, market data and a global portfolio of expert industry events in the energy and infrastructure space. Click here to find out more